---Attention---
At this time due to current market challenges we are not able to offer valet services. We're working diligently to return these services to you as soon as we can. Thank you for you patience and understanding during these times.
At Ed Voyles, our customer satisfaction doesn't end at the dealership. That's why we offer complimentary maintenance on your newly purchased Genesis for the first 3 years or 36,000 miles. Our Genesis models are made to endure the road and we'll keep that promise by taking care of the equipment in your ride from the start. When you purchase a new vehicle from Ed Voyle Genesis, we are proud to offer you a worry-free car ownership experience with our Complimentary Maintenance program. Whether you need mechanical replacements to routine oil changes, our staff is ready to take on the challenge.  Give our experts a call at 877-360-7987 to learn more about Ed Voyle's world-class service guarantees. 

Our Service Is Rooted In Smyrna
 No one knows Smyrnathe way we do! As the longest-running brand dealership in town, Ed Voyle offers quality rapport and a customer care track record unparalleled by any other retailer. We have over half a century of experience under our belt; all of which are defined by our time in Smyrna!  When you purchase a Genesis with us, you're receiving an invitation to one of the most extensive auto institutions in the Atlanta area. From parts replacements to regular tune-ups, our service experts have worked with car owners in the area for decades. There's no need to fret about the newcomer in town. Ed Voyle has laid the roots for Genesis owners in Smyrna.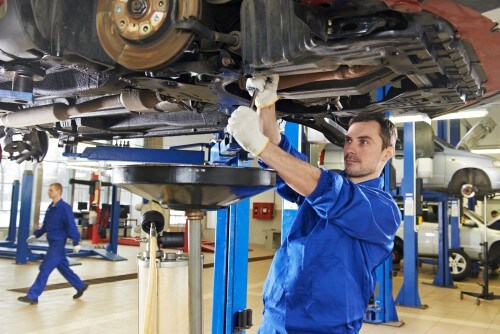 Ed's Trusted Staff Offers Personalized Service Experience
 Much like our history with Smyrna, our longtime service team is ready to offer you a personal and distinct maintenance experience. As a family-owned business, our team of trusted veteran mechanics and techs bring years of experience when put to the test of fixing your ride. Ed Voyle's auto industry veterans have been servicing vehicles ever since 1952. From sports cars to SUVs, our team has the skillset to offer you the most out of a car maintenance experience. We believe that Genesis vehicles are made to endure. Our staff is prepared to go the extra mile in refining your vehicle's capabilities. 
More Than A Signature: Complimentary Maintenance At Ed Voyle's
For Ed Voyles, car ownership is more than just a contract signature. When you purchase a premier Genesis from Ed Voyles in Smyrna, you are guaranteed complimentary maintenance up to 36,000 miles or 3 years after the sale; we even offer a free oil change every 7500 miles! Come on down and let our family take of yours. After purchasing your new ride from Ed Voyle Genesis, our relationship doesn't end after the sale! We offer a world-class Complimentary Service, underpinned by over half a century of experience in the Smyrna-Atlanta area! Reach out today at 877-360-7987 to learn more about our guaranteed maintenance program. Family comes first at Ed Voyle Genesis in Smyrna.