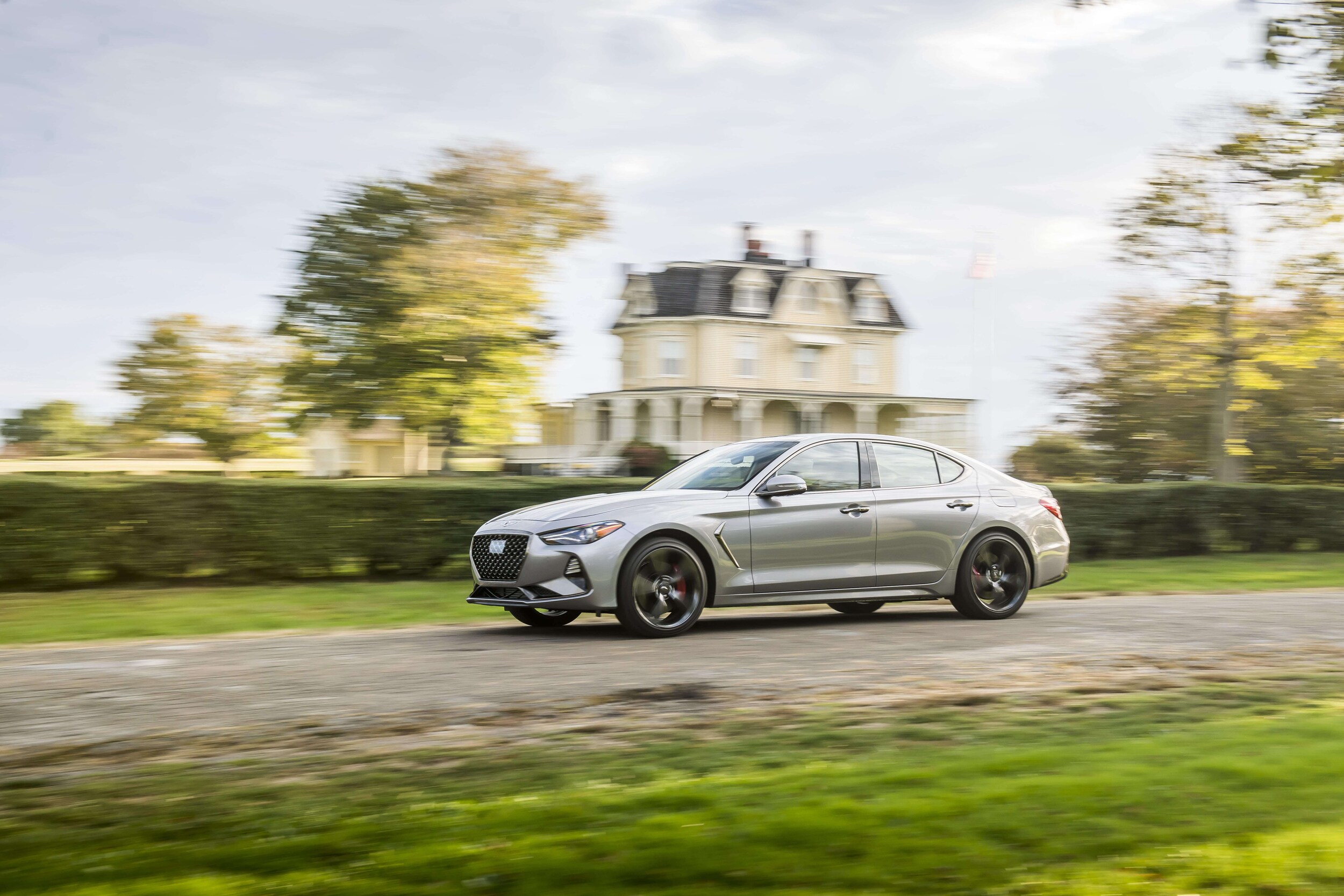 Where can you find a luxury car that doesn't totally break the bank? Your search ends at the 2020 Genesis G70. This contemporary sports sedan captures a distinctive sense of classy glamour all while offering refined performance and handling. From it's upscale interior to top-grade safety features and engine capabilities, the G70 offers an all-encompassing, extravagant experience that is fully accessible for any budget. Let's dive into the promising aspects of the 2020 Genesis G70. 
If you're looking for a sports sedan that combines fashion and fitness, the 2020 Genesis G70 is ready to sweep you off your feet. Ed Voyles Genesis of Smyrna and Marietta maintain a diverse selection of current Genesis models available for your choosing. Reach out to us at 678-621-1665 or browse online today! Continue reading below for our review of the 2020 Genesis G70.  

The G70 Interior Is Made For Royalty
 Adorned with top quality bright work and captivating stitched leather surfaces, the 2020 G70 offers an upper-echelon driving lifestyle. This ride will certainly bolster your presence on the way to the office or even en route to a first date. The G70 veers away from pretension with an interior that is succinct and focused on the driver. Forget about being overwhelmed with buttons you'll never push anyways. The G70's straightforward driver control panel makes this car's features easy to navigate with a sense of eloquence.   
Master The Road With The 2020 G70
 The 2020 Genesis G70 base trim comes with a 252hp 2-liter four-cylinder that is most definitely up to par. However, its suspension and power-train configuration truly define this car's capabilities on the road. The G70 drives with ease, glossing over bumpy terrain and maintaining composition when put to the test. The Genesis caters to the speedsters in its upgrade trims; the 3.3-liter turbo V6 jump-starts the pace, accelerating to 60mph in just under 5 seconds. Whether you are looking to spice up the drive or simply need in a lavish cruise, it's clear that the 2020 G70 models offer plenty of choice for how you will engage the road.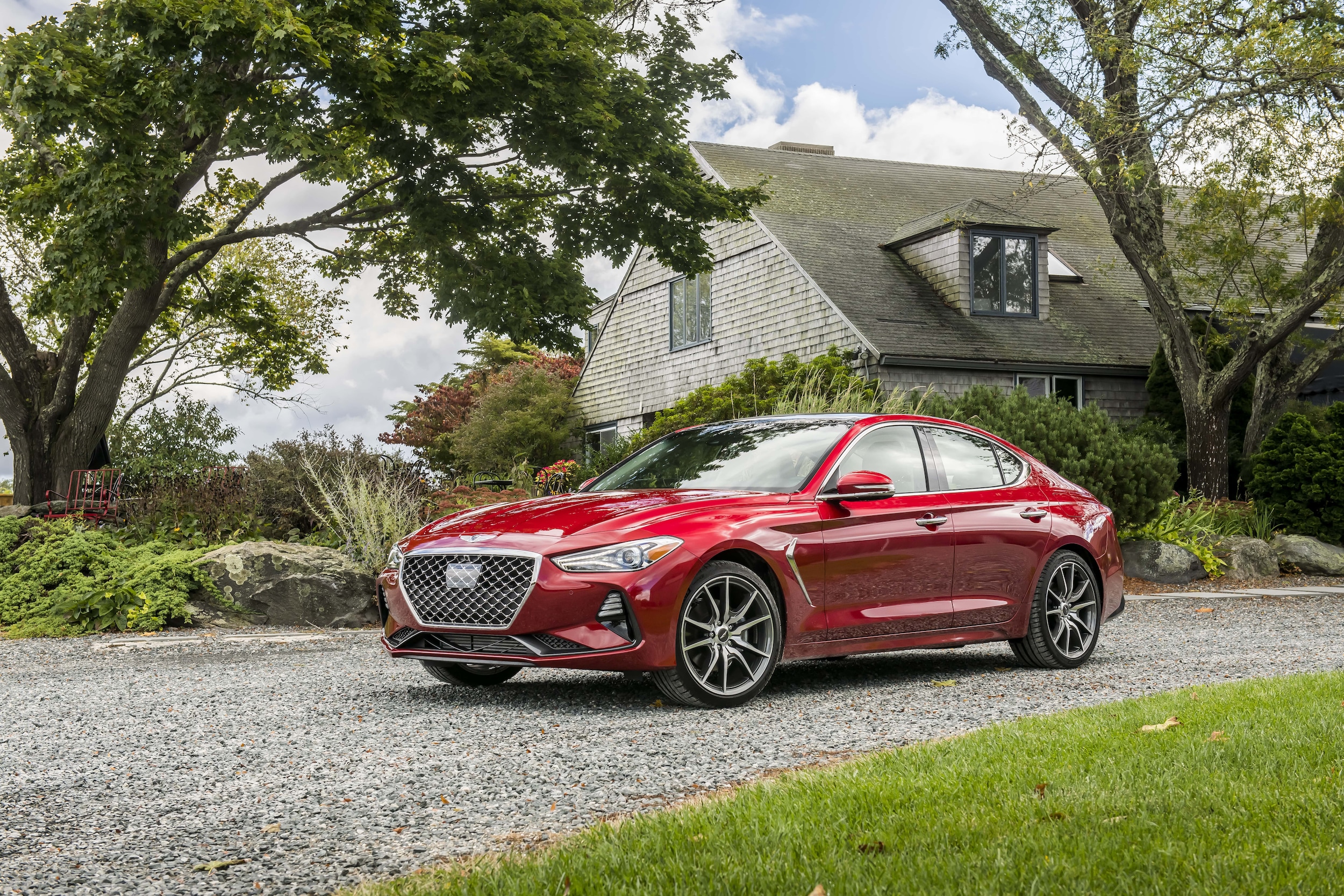 Safety: The 2020 G70s Continues Its Namesake
Named as a Top Safety Pick by the Insurance Institute for Highway Safety in 2019, the G70 ups the anti in its 2020 models with a multitude of driver-assistant technologies. The 2020 G70 is prepared for the unexpected. When navigating the bustling freeway or tight inner-city grids, your blind spots are covered with the G70s rear cross-traffic alert. The lane-departure system and forward-collision warning only safeguard this vehicle beyond spontaneity. Essentially, the design of the 2020 G70 celebrates the luxury of an elevated pace while also assuming extensive responsibility. It's an unbeatable combination! 
The 2020 Genesis G70: A Dynamic Beauty Ready For You
The 2020 Genesis G70 is more than just a class act. It offers a sense of eclecticism unparalleled by any sports car of its kind: a chic interior and breadth of performance options all of which are enveloped in fortified driver safety technology. Ed Voyles Genesis offers an extensive catalog of 2020 G70s in every trim. As a family-owned business, our staff is committed to guiding you directly to the ride that enables your personal lifestyle. Give us a call at 678-621-1665 or browse online and let our family take care of yours today.