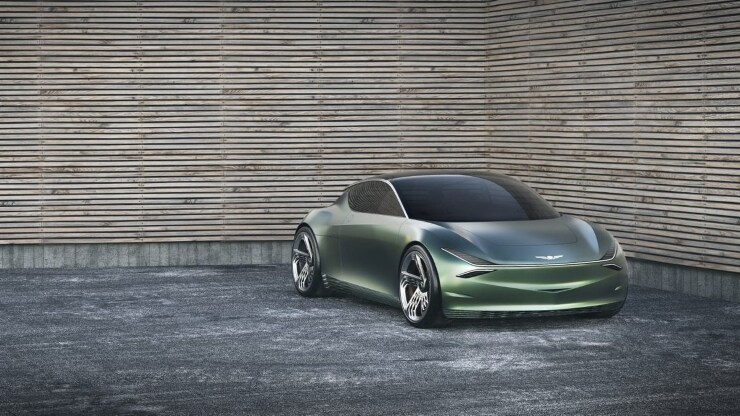 The city car with luxury simplified. Genesis introduced us to their latest concept car, the Mint Concept Car, earlier this year during a fashion show at the Hudson Yards in New York City.  Despite the months leading up to the unveiling where Genesis teased an electric model idea, show-goers were stunned at the creation. It truly is the 'Small Car for the Big Apple.' 
So, where did this concept come from? Genesis is a company that is always looking for the newest and most innovative ways to penetrate the market, so naturally designing an electric sports car was the next step. The Mint Concept car is estimated to have a range of 200 miles with fast charging support up to 350kW.
This new concept showcases a suave two-seater that excites all of the senses when put in drive. Navigating the busy streets of urban cities will no longer be an issue with the easy handling and condensed design. The designers took a very minimalist approach for the interior, failing to insert a large infotainment section. Instead, they incorporated all of the necessary components into the steering wheel. A small touchscreen and quick access buttons are the replacement. There is a panoramic roof that opens up the inside making the cabin feel more spacious. Storage can easily be found by opening the two scissor-doors located behind the bench seats, which unveils cargo space that is roomy but not the same space that you would find in a standard sedan. Step outside the vehicle and view the hunter green matte paint, eye-catching lines, and a swooping profile. 
Will You Be A Part of The Future?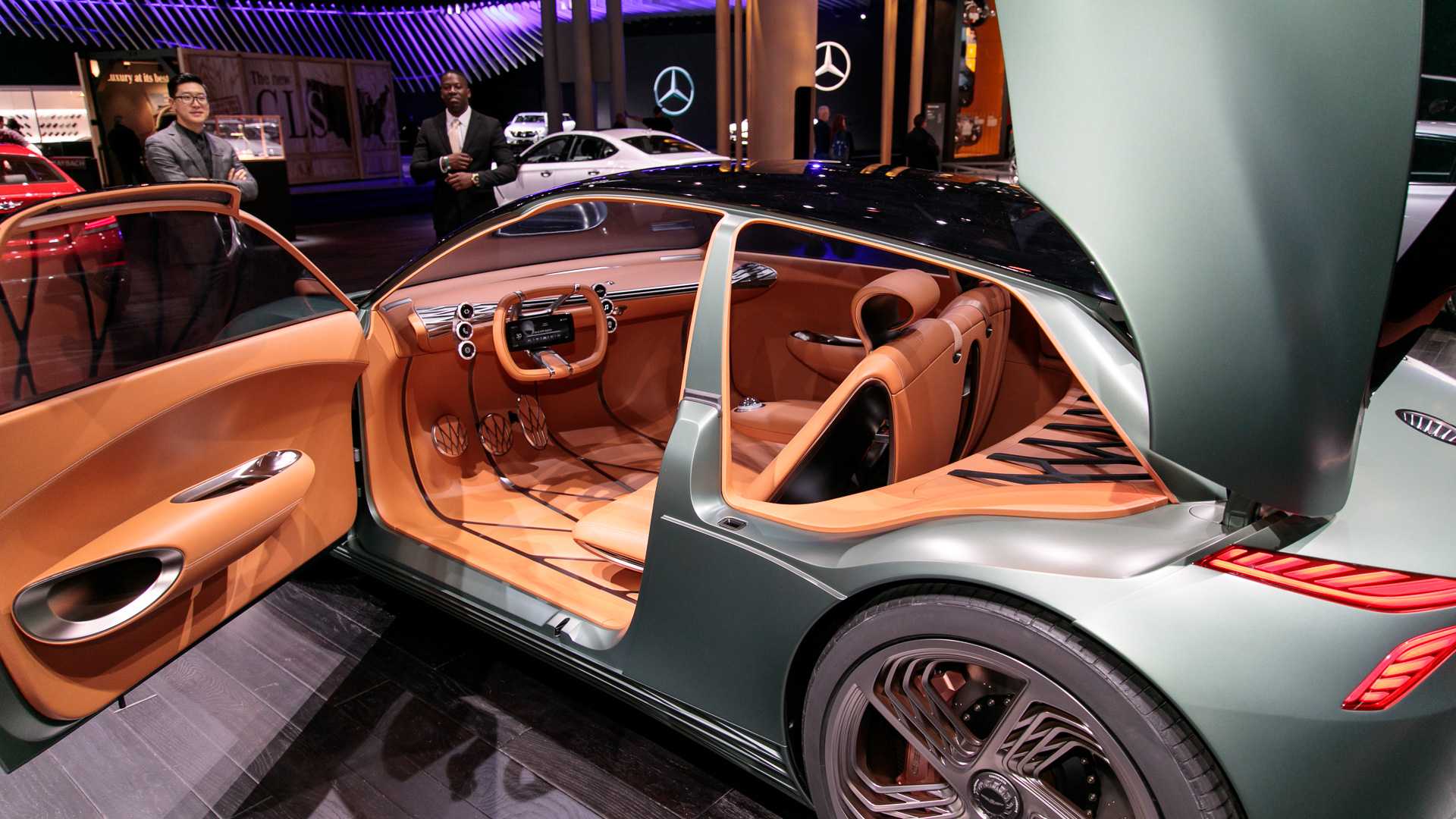 The Mint Concept is designed with the modern-day fashionista, influencer, city dweller in mind. Drawing inspiration from the city of New York that is filled with color, diversity, individuality, and expression, The Mint is ready to take the world by storm. Debuting the new concept during a fashion show was the perfect backdrop for conveying the personality of their latest creation. The Mint Concept is fashionable, and it is unique. 
Sadly, do not hold your breath for the Mint Concept to go to production, but it is impressive and thought-inspiring to see the great minds of the Genesis designers across North America, Europe, and Asia create a unique and custom electric sports sedan. Although it is not currently slated for production, we are crossing our fingers. 
Contact Ed Voyles Genesis in Smyrna, GA
If you need help with any aspect of the Genesis purchasing experience, please don't hesitate to contact us. We work closely with you to determine which Genesis sedan fits your needs. Our friendly, professional staff will be happy to assist you in any way. Whether you are looking to purchase a new Genesis, scheduled maintenance, or have general questions, give us a call at 678-621-1655 or visit our dealership at 2135 Cobb Parkway SE, Smyrna, GA 30080.

We look forward to serving you!