GV80 vs. Competition in Smyrna, GA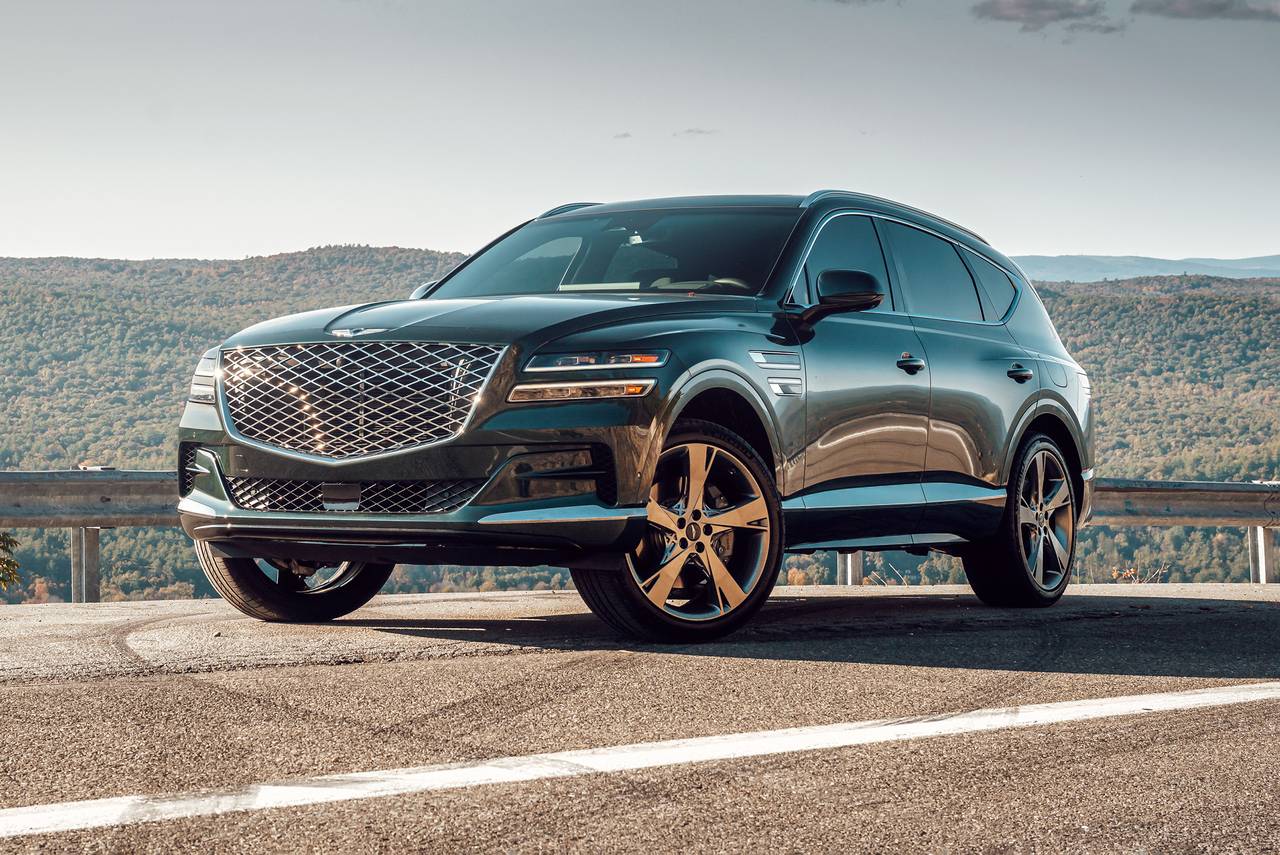 The Genesis GV80 is a new-to-the-market powerful and stylish SUV that offers premium amenities. With a luxurious interior, high-tech features, and plenty of power under the hood, the GV80 is well worth considering if you're in the market for a new SUV. In this blog post, we'll compare the Genesis GV80 to the Lincoln Aviator, Lexus RX350, and the BMW X5 to see which one comes out on top. Read on to learn more about how each of these four SUVs measure up!
GV80 vs BMW X5
Both standard with all-wheel drive, turbo engines, a suite of safety features, and 300+ horsepower, the GV80 and X5 truly go head-to-head in luxury features, but according to Motortrend, the Genesis GV80 comes out on top with incredibly comfortable, diamond-quilted interior seats, a sleek, stylish design, and a smooth powertrain. The GV80 also comes with slightly more cargo space, an all-digital 3D instrument cluster, and a standard 14.5-inch touchscreen infotainment system. Most importantly, the base trim BMW X5 costs $6,000 more than the base trim GV80 with similar safety features and amenities.
GV80 vs BMW X5
The BMW X5 is a luxury car for a reason with high tech features like the wireless phone projection, front seats with massage function, soft close doors, heated and cooled cup holders, and a heads up display. It also a very intuitive iDrive system, a great native navigation system, and safety features like Extended Traffic Jam Assistance. However, the X5 does it all at a much higher price tag while the GV80 comes equipped the almost 80-90% of the same features for a lower price point and without the need for additional packages as add-ons. In fact, AutoGuide.com rates the new GV80 as the clear winner over the BMW X5 because of its inclusive value. 
GV80 vs Lincoln Aviator
The Lincoln Aviator, with its 7-seater capacity, optional plug-in hybrid model, and beautiful interior is a nimble luxury competitor to the GV80. The Aviator's smooth ride is made possible with its sleek suspension and 400-hp twin-turbo V6 engine. It also comes standard with features like tri-zone automatic climate control, heated front seats, remote start, simulated leather upholstery, and Lincoln's Co-Pilot 360 safety suite. Where the 5-seater Genesis GV80 wins out, however, is its better base engine, a longer warranty and sportier handling.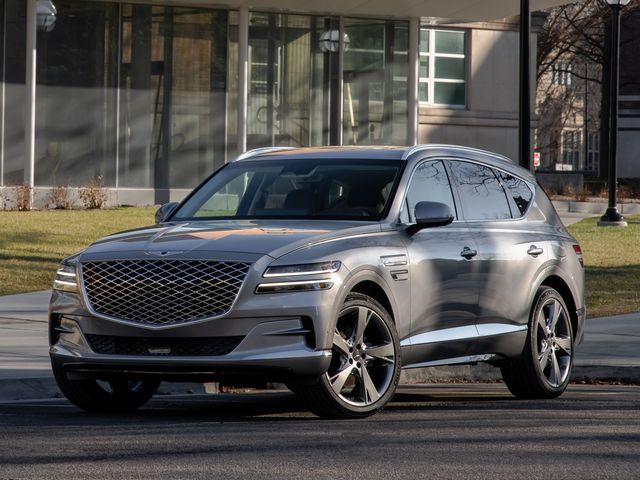 GV80 vs Lexus RX350
The Lexus RX 350 and GV80 are similar in performance, each offering around 300 hp, with the GV80 coming out just 20 horsepower ahead, but almost 50 more lb-ft of torque. The base level GV80 outperforms the RX 350 engine and offers an additional twin-turbo V6 engine option, where its Lexus competitor does not. Both SUVs can carry up to 7 passengers, but come configured standard for 5. The RX 350 offers 32.7 total cubic feet of cargo space, while the GV80 features 84 total cubic feet of storage with the second row folded flat. They battle again in the technology space where the Lexus offers a 9-speaker audio system and 8-inch standard touchscreen infotainment system, where the GV80 boasts a 12-speaker audio system and a 14.5-inch touchscreen infotainment system. Lexus is well known in the luxury market, but the GV80 continues to beat out the competition.
Test Drive the New Genesis GV80 at Genesis of Smyrna
The GV80 continues to turn heads in the luxury mid-size SUV market, and we understand why. With stunning features and incredible value, it's easy to fall in love with. Schedule a test drive with Genesis of Smyrna today and see for yourself the power of the GV80. 
At Genesis of Smyrna, we're a family-owned business and we like to treat our customers as one of our own. That's why we offer top-quality customer service and provide full transparency. We believe in a no-pressure environment while you shop and can help you get the right financing option for you with our experienced financing team. And, when you become a customer with us, you'll experience a fast and thorough service department for all maintenance and any future repairs. 
Schedule your test drive today!