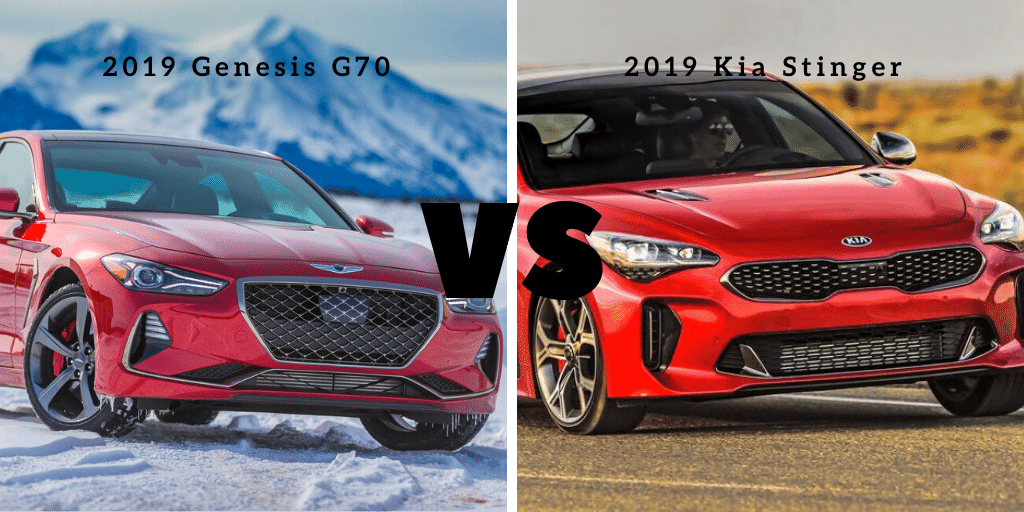 If you're in the market for a compact, high-performance vehicle, you've more than likely researched and considered the new 2019 Genesis G70 vs the 2019 Kia Stinger. It's not a secret these vehicles share the identical platform as well as powertrain line up. However, you don't have to look too closely at the G70 vs Kia Stinger to see the differences between these two segment-dominating, corporate cousins. 
Let's take a closer look at the head-to-head comparison between the 2019 Genesis G70 vs Kia Stinger. In the event you have questions or concerns, don't hesitate to reach out to the team at Ed Voyles Genesis of Smyrna. 
Reliability & Quality: Genesis G70 vs Kia Stinger 
On this survey, lower scores reflect vehicles with higher quality. Although Kia vehicles ranked an astounding second, Genesis vehicles ranked first and have the highest initial quality - sitting comfortably above the industry average. 
Performance & Efficiency: 2019 Genesis G70 vs 2019 Kia Stinger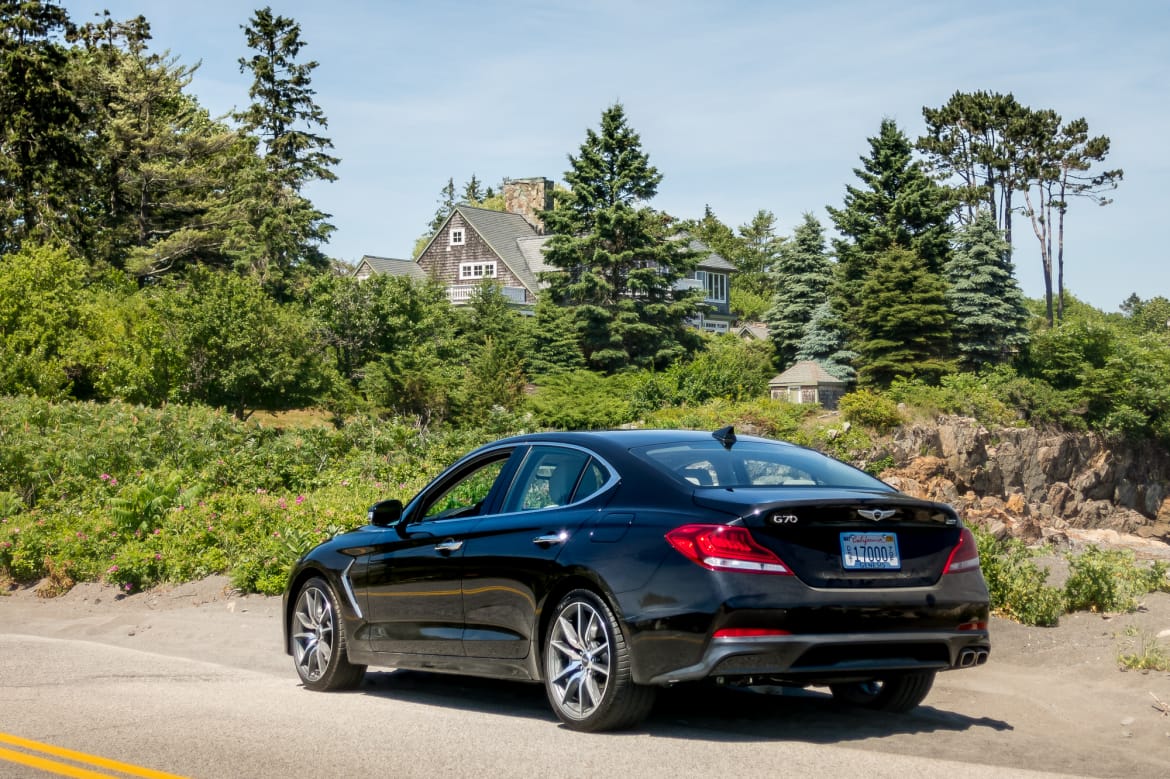 When it comes to performance, both vehicles offer a turbocharged 2.0L four-cylinder engine and more powerful twin-turbo V6 engine that produces similar horsepower and torque. The Stinger and G70 come standard as a rear-wheel drive (RWD) and offer an all-wheel-drive(AWD) option that delivers additional grip and performance. 
While the vehicles have similar engines, overall performance is determined by much more than what's under the hood. For example, the G70 is approximately 5.8 inches shorter than the Stinger, which means you'll be able to easily and more confidently handle the vehicle and maneuver in the tightest of parking spaces. 
At the same time, both vehicles offer very similar fuel efficiency numbers. The G70's 2.0T RWD does get slightly better fuel economy (22 city/30 hwy) compared to Stinger's 2.0L RWD (22 city/ 29 hwy).  
Transmission Options: 2019 Genesis G70 vs. 2019 Kia Stinger
Another area of separation between the 2019 G70 vs Kia Stinger is with transmission options. As most manufacturers move away from manual transmissions, the new 2019 Genesis G70 is built for enthusiasts. You'll have the option to elect a manual transmission on the Genesis G70 to deliver more control, acceleration, and sportiness. In contrast, the Kia Stinger doesn't offer this option.
Value and Technology: Genesis G70 vs Kia Stinger
We get it - the Stinger and G70 share a lot in common. However, the G70 offers you the types of standard features that make your life easier. For instance, the G70 features a standard remote vehicle starting system, which allows you to start your vehicle from inside of your home. So instead of having to trek out into the cold to start your engine, you can simply press a button to automatically cool or heat your interior. The Stinger, however, doesn't offer this system. 




At the same time, the G70's rear and front windows have one-touch open and close functioning. This means you can conveniently press one button to fully open or close your windows. In contrast, the Stinger's rear power switches will have to be held completely down or up the entire time to close or open them fully. 
Contact Ed Voyles Genesis of Smyrna for the New 2019 Genesis G70
When it comes to the best compact coupe, the 2019 Genesis G70 is simply in a class of its own! And you can get more up close and personal with the G70 right here in Smyrna at Ed Voyles Genesis. 
Contact us today to schedule a test drive for the new 2019 Genesis G70.